In an upcoming patch a new Hoodie will be made available that can only be purchased by donating to Twin Galaxies Right2Game Campagin. Check out the summary below and head on over to their site for more info and to make donation.
We'll keep an eye on the game files and report when this new hoodie is available.
We're finally able to unveil one of our coolest perks yet! Our good friends at Daybreak Games are excited to show support for the #Right2Game campaign by bringing our positive message about video game players into their amazing zombie survival MMO, "H1Z1". In a forthcoming game update, now your character will be able to sport our official black Twin Galaxies hoodie in-game! It is an entirely unique Hoodie and will only be available to get through the #Right2Game campaign! If you are an avid H1Z1 player, this Hoodie is a "must get" and you already know why!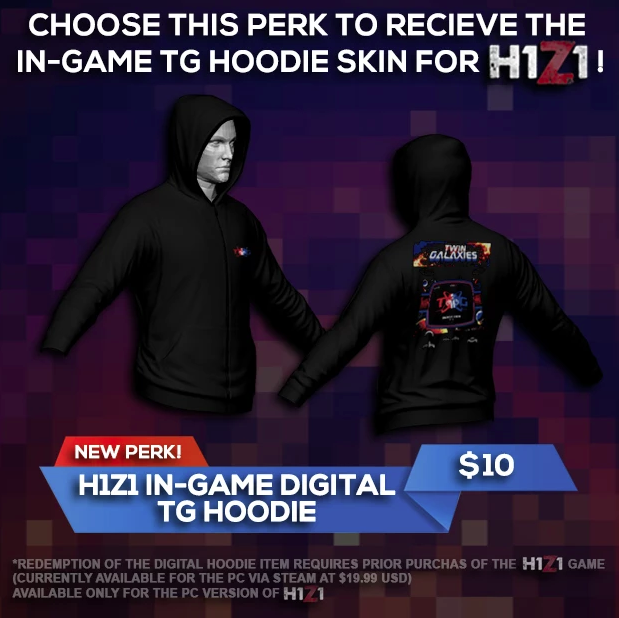 Source:
Twin Galaxies Right2Game Campagin Site